Bacteria and Sex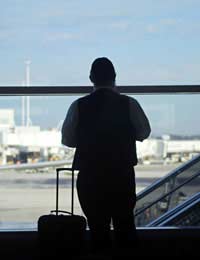 Sexual activity involves intimacy and the exchange of body fluids, which inevitably means that the bacteria the live on and in the body are also exchanged. Most of the time this is not a problem, particularly between regular partners. However, sex can provide the opportunity for the transmission of bacteria that can cause disease. Sexually transmitted diseases (STDs) caused by bacteria include gonorrhea, chlamydia and syphilis.
Gonorrhea
Gonorrhea is caused by the bacterium Neisseria gonorrhoeae, a gram negative coccus. Often called the gonococcus, this bacterium flourishes on mucosal surfaces in the genital areas, and it can also grow in the mouth, anus and in the eyes. A baby whose mother has a heavy gonococcal infection is very susceptible to a gonococcal eye infection, and needs to be treated very soon after birth to prevent damage to the delicate eye tissues.
Gonorrhea is a very common sexually transmitted bacterial infection. In any one year, around 20,000 people are newly diagnosed with gonorrhea; in western Europe there are about 1.1 million new cases every year and in the USA around 1.5 million people catch this infection annually. However, this level of infection pales in comparison with the rates at which new cases are diagnosed in sub-Saharan Africa – around 17 million per year – and in South and South-east Asia – 27 million per year. Overall, around 60 million people worldwide are infected by the gonococcus in any 12 month period.
Although many infections are relatively easy to treat, gonorrhea can cause complicated infections in women where it is particularly associated with pelvic inflammatory disease and subsequent infertility.
Chlamydia
Chlamydia is caused by the bacterium Chlamydia trachomatis. This bacterium grows and reproduces inside human cells, rather than in body fluids. It is transmitted because cells from the genital surfaces are passed from person to person during sex.
Chlamydia has been named the silent epidemic because it affects as many as 1 in 10 people under 25 in the UK, but usually causes no symptoms and so goes undetected. Sometimes people get mild symptoms, such as a lower abdominal ache or a minor discharge. These signs are usually ignored and they often go away within a few days. Unfortunately, untreated chlamydia can cause complicated infections that are difficult to deal with once they are established.
Like gonorrhea, chlamydia can cause pelvic inflammatory disease and infertility in women. Infected women are also at higher risk of having an ectopic pregnancy – when the foetus attaches to the inside of one of the fallopian tubes, rather than in the uterus. As the baby grows, the tube ruptures, ending the pregnancy and endangering the life of the mother. In men, chlamydia can cause soreness and inflammation in the testicles and can affect sperm production and function.
Syphilis
Syphilis, caused by the spirochaete bacterium Treponema pallidum, is one of the most serious sexually transmitted bacterial infections. It has been known for thousands of years and has affected some notable figures in history. Al Capone developed tertiary syphilis by the end of this life and the composer Robert Schumann is thought to have become insane as a result of a long-standing syphilis infection.
The persistent nature of syphilis is well known and the course of the disease has been described in terms of several different stages. Within about 6 weeks of sexual contact, a newly infected person develops a skin sore called a chancre, which can erupt at any site in the body, not necessarily near to the genitals. This heals up and is often forgotten. However, the bacterium carries on living in the body. After a few months, common symptoms such as fever, swollen lymph nodes and a rash develop as the bacteria spreads and is challenged by the immune system. Some people have latent syphilis – they are infected by the spirochaete bacterium and are capable of passing it on to sexual partners, but they do not show any symptoms.
Between 10 and 50 years after the initial exposure and infection, untreated syphilis causes dramatic health problems. The body tries to fight off the infection, causing large swellings called granulomas that can occur anywhere, but that are common on the skull and face, in the brain and in the heart and major blood vessels. Neurosyphilis occurs when the infection disrupts brain function, causing strokes, meningitis, insomnia and, often, madness.
Today, these advanced forms of syphilis are becoming rarer, in developing countries as well as developed nations, as the infection can be successfully treated using oral penicillin.
Prevention Better Than Cure
All bacterial sexually transmitted diseases are treatable but antibiotic resistance and complicated infections can occur. Prevention is the best strategy to avoid the health problems that STDs can cause and is possible by the careful use of condoms, which also help prevent viral STDs such as HIV.
You might also like...