How Are Bacteria Classified?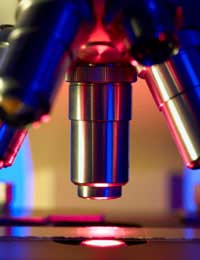 Although bacteria are single-celled and relatively simple organisms, there are many different types and classifying them is a difficult and unfinished process. As we find out more about bacteria, at the level of molecular biology and genetics, we are also learning to recognise subtly different features that can be used to distinguish one type of bacterium from another. Bacterial classification is one of the most rapidly evolving fields of science.
Currently, the different groups of bacteria are recognised by where they live and how they survive. For example, Cyanobacteria are the blue green algae that live in the environment, causing algal blooms in ponds and lakes in hot weather, when the water has been contaminated with too much fertiliser. Spirochaetes are the spiral forms of bacteria that include Treponema pallidum the organism that causes syphilis in humans. Chlamydiae cause the human disease chlamydia and there are also classes of bacteria that infect plants and other groups that live outside other living organisms – such as the green non-sulphur bacteria and thermophilic bacteria, which thrive in hot springs.
Gram Negative and Gram Positive Bacteria
One of the main tests used to separate two important groups of bacteria is the Gram test, named after the scientist who developed it in the 1880s. This stain can enable microbiologists to tell the difference between bacteria that hold onto the stain, and those that don't. This tells scientists about the construction of the bacterial cell wall – and is useful to know when someone has an infection, as some antibiotics do not work on both types.
Most of the main groups of bacteria that are recognised fall into the gram negative group; the gram positive bacteria are classified as a group on their own. Although some human infections are caused by gram negative bacteria, the vast majority are due to species that are gram positive.
Pathogenic Bacteria
We also recognise a wide, artificial group of bacteria that come from many different species because they are able to infection humans and cause disease. Even this is a difficult classification because some bacteria that are pathogenic under some circumstances are completely harmless in other situations. For example, Staphylococcus aureus is a harmless commensal bacterium that lives on the skin of many people without causing any problems; however, once it gets inside the body it can infect a wound or cut, causing a life threatening sepsis.
Species Classification Using Molecular Biology
Individual species of bacteria are classified according to the metabolic pathways that occur in their cytoplasm, rather than on physical features. Bacterial typing uses many techniques but today, these are usually based on bacterial genetics rather than on growing bacteria and testing which enzymes they have. By characterising the genomes of different bacteria, microbiologists can tell apart very closely related bacterial types.
Under the older system of bacterial classification, about 9000 individual species of bacteria were recognised. The precision of the newer molecular biology methods have now recognised between ten and a thousand million different species and subtypes but there may be even more as techniques become yet more refined.
You might also like...