What Health Conditions Do Klebsiella Bacteria Cause?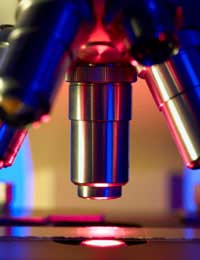 Strains of Klebsiella bacteria are part of the body's normal bacterial flora. This means that most of us carry Klebsiella but it does not infect our tissues and we do not have symptoms or illness caused by the presence of the bacterium. It becomes a problem in people whose immune system is not working properly, and it tends to cause infection in elderly people and in those with chronic health problems. Around two-thirds of people worldwide who are ill because of Klebsiella bacteria are alcoholics.
What is Klebsiella?
Klebsiella bacteria are enterobacteria; they normally colonise the intestine, particularly the lower bowel. They have been known since the 1800s, and are named after the scientist who discovered them, the German microbiologist Edwin Klebs.
Modern typing methods and DNA analysis have shown that there are seven distinct species of Klebsiella. Klebsiella pneumoniae is responsible for the majority of human illness due to infection with this type of bacteria. As its name suggests, it causes pneumonia and lung infections.
Types of Illness Caused by Klebsiella
Elderly people, particularly if they are alcoholic, have had diabetes for several years or who have another underlying lung disease, are prone to developing a Klebsiella lung infection. The bacteria invades lung tissue, causing widespread damage. The lungs are very delicate and never heal properly; instead of healthy tissue reforming, fibrosis or scar tissue develops. This makes it difficult to breathe and leads to the production of a thick, blood stained sputum.
Klebsiella is an emerging problem in hospitals worldwide because of the general overuse of antibiotics. Antibiotic resistant strains have appeared and hospital patients who are elderly or very weak and are susceptible to infection. In addition to pneumonia, Klebsiella also causes infection in the urinary system of patients who need catheters in place, it can infect wounds after surgery and the bacteria can start to spread round the body in the blood.
Once a blood infection, also known as bacteraemia, is established, the death rate is very high, approaching 50%. It is thought that alcoholics who develop a Klebsiella bacteraemia are lucky to survive at all.
The Most Virulent Strains
The most dangerous strain of Klebsiella is type K55, which is resistant to several antibiotics and spreads very easily from patient to patient in a hospital environment. It is a particular problem in intensive care units, where all patients are seriously ill. K55 bacteria have a very thick and sticky capsule and this makes them resistant to the body's immunity too, so the infections that it causes are always serious.
Klebsiella Around the World
Klebsiella is a problem in Europe and the USA, and affects between 15% and 40% of elderly people in Japan and Malaysia. This means that Klebsiella is more prevalent that the much better-known bacterium Haemophilus influenzae. It causes regular epidemic outbreaks in hospitals, and one strain of Klebsiella is one of the four most common bacteria to infect babies in neonatal baby units around the world.
This is not a bacteria that only affects the western, developed world, however. It also causes health problems in Africa, South America, south east Asia and Eastern European countries.
Symptoms of Klebsiella Infection
Klebsiella infections of the urinary tract, or of wounds after an operation, are quite difficult to distinguish from other infections as they cause the same symptoms as other bacteria. Treatment with different antibiotics is started and samples are taken to type the bacteria to find out what organisms are present and then the infection is treated on the basis of the results.
Klebsiella pneumonia symptoms are quite distinct; it becomes very severe very quickly and puts the person affected at the stage of critical illness without much warning. People start to feel ill with flu-like symptoms, chills and fever, and then experience chest pains, coughing and produce a characteristic sputum that looks deep red, often called 'currant jelly sputum'.
The bacteria can grow in the lining of the airways, causing bronchitis rather than pneumonia. This is less serious but the symptoms are again similar to those caused by other bacteria.
Elderly people can become infected by the strain Klebsiella ozena, which causes infection of the nasal passages. This causes congestion and breathing difficulties and leads to the perception of a constant 'bad smell' in the person affected.
Treatment of Klebsiella Infections
Once infection has been recognised it is important to start antibiotic treatment as soon as possible using antibiotics that are active against the strain of bacteria present. This involves typing and testing samples and switching between antibiotics until a response is obtained. Third generation antibiotics are often more effective. For pneumonia, it is also vital to give the patient a high level of supportive care to help them breathe and to take over their other organ functions if necessary.
You might also like...